What are the costs of moving house?
9th October 2017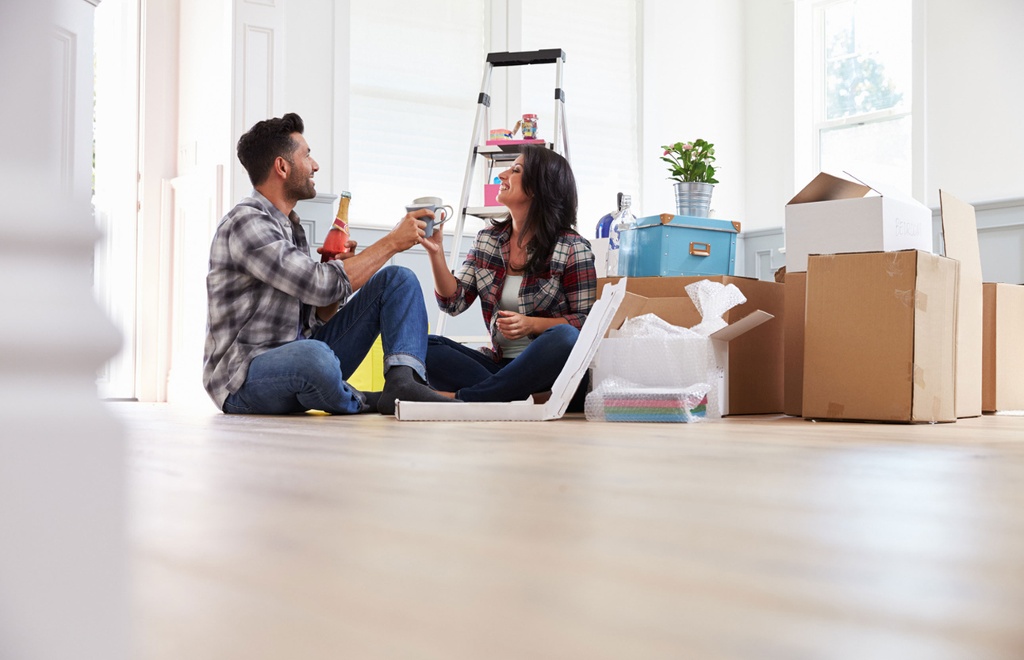 Whether you are buying or selling a property, there are many costs to consider when moving to a new house. We have outlined the main costs associated with a house move, although some may not apply to everyone and some will depend on individual circumstance.
---
Mortgage
If you are borrowing money from a mortgage lender to buy your new property, there are several accompanying costs. What and how much you pay will vary on an individual basis, but these are the most common fees relating to a mortgage:
MORTGAGE APPLICATION FEE
Before you make an offer on a property, you will need to arrange for a mortgage in principal. When you decide which mortgage is right for you, you will often pay an application fee to the lender while the application is processed. It can also be known as a 'booking' or 'reservation' fee. The price of an application fee depends on your lender as some don't charge at all. The fee is usually non-refundable even if you choose not to proceed with the mortgage.
ARRANGEMENT FEE
An arrangement fee is what you pay for the lender to set up your mortgage. It will either be a percentage of how much you are borrowing or a flat fee depending on the lender and the type of loan you are taking out. Flat fees are better for those taking out a large mortgage. Often you can choose between paying the arrangement fee upfront and adding it to the mortgage but it will ultimately cost more to do the latter as you will pay interest on it.
VALUATION FEE
Your mortgage lender will need to check that the property you are buying is valued correctly and that the value is adequate for the amount that you are borrowing. The cost of a valuation fee varies and some mortgages even come with free valuations. The lender's valuation is not a full structural survey; therefore, it might not identify all the repairs or maintenance that may or may not be needed.
ACCOUNT ADMINISTRATION FEE
Your lender will charge you an administration fee for setting up, maintaining and closing your mortgage account, which will normally be added to your loan.
MORTGAGE BROKER FEE
A mortgage broker will usually charge a fee for giving advice and arranging the mortgage. This fee is often fixed, but sometimes commission based depending on how much you are borrowing.
CHAPS FEE
If you're a seller, you will have to pay a CHAPS fee on behalf of your lender when they are transferring money to your solicitor. This is charged by your bank for making a high value transfer to a recipient's account where the funds need to be available the same day. When you are completing on your new property, it is necessary to pay your monies to your solicitor on the day the contracts are signed for the sale to be finalised.
---
Deposit
Your deposit will usually be the biggest cost when moving home and is a percentage of the value of the property you are buying. This will be payable when your sale completes.
---
Stamp Duty
Stamp duty is a tax imposed by the government on every home costing £125,001 or more. The amount you pay is dependent on the value of the property, if it is an additional property and if it is residential or non-residential.
As of April 2016, there is a 3% increase on top of current rates if you're buying an additional residential property above £40,000 such as a second home or buy-to-let property.
---
Surveyor
You may choose to instruct a surveyor to carry out an inspection of your new property. There are varying levels and, therefore, varying costs associated with these surveys. But it is a good idea to get one to make sure that there are no underlying issues with the property.
The different levels include:
Condition Report- Recommended for new and fairly new homes, this is a basic report that doesn't offer advice or valuations.
Home Buyer Report – For properties in good condition, this report will outline any immediate structural problems, the property's value, and advise on any necessary repairs.
Structural Survey – The most thorough of all the surveys, a structural survey is extensive and advises on potentially hidden problems too. It will also outline repair options.
---
Estate Agent Fees
As a seller, you will pay a fee to the estate agent who is responsible for selling your property. This fee is usually a percentage of the total sale price of the property and covers marketing, viewings, negotiating and contracts.
---
Legal Fees
Estate agents find the buyer and agree price details; solicitors do the paperwork. Legal fees pay for a solicitor to do the legal paperwork for you – a process known as conveyancing – and are usually charged as a percentage of the mortgage price. If you are buying a home, the legal fees will include the cost of Stamp Duty. Mortgage lenders often have offers where they contribute to these fees or will pay the standard legal fees.
A solicitor's fee covers things like drawing up contracts, handling monies, and liaising with the other party. In addition, as a buyer you will need to pay for local searches, which outline any local authority issues and plans that may affect the value of and your usage of the property. The process is complicated and may take longer than you think.
---
EPC
As a seller, you are required by law to have an Energy Performance Certificate (EPC) for your property when you market it for sale. A sale cannot complete unless an Energy Performance Certificate is in place.
---
Removal Company
If you cannot manage the move to a new house yourself, you will have to hire a removal / packing company to help you move your belongings. If you're downsizing or moving abroad, you may also need to think about storage costs if you can't move all your things in one go.
---
If you are interested in having your rental property valued, then take advantage of our free, no obligation valuation service. Call us today on 02890653111.