Top Tips for first time sellers
15th January 2020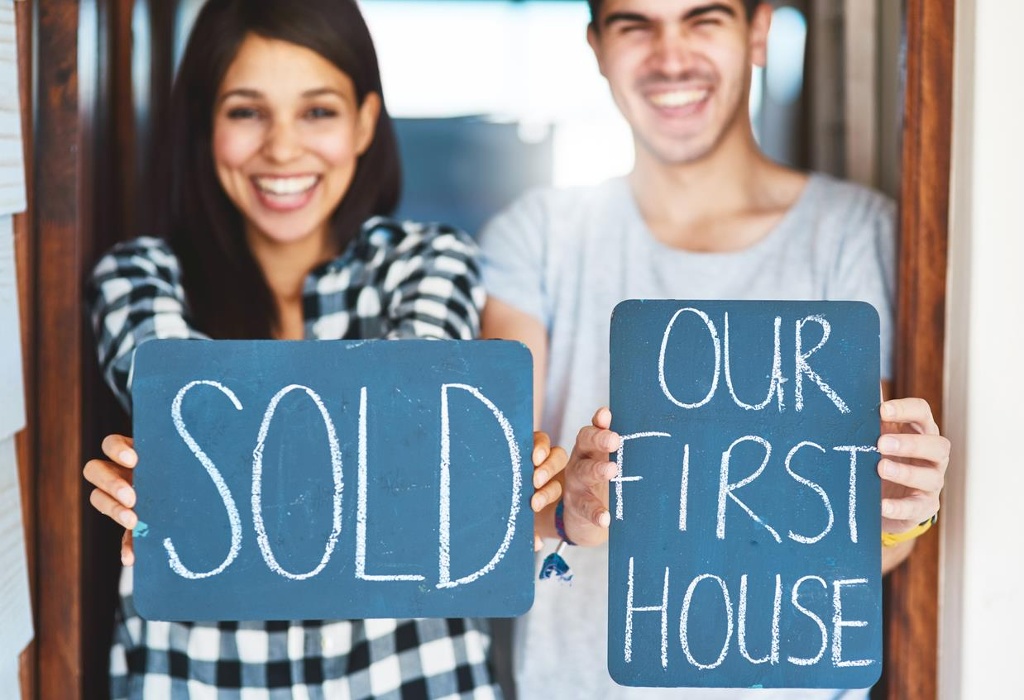 If you haven't sold a property before it can seem quite daunting, especially if you are trying to buy a new property at the same time.
This can seem like an intimidating journey to embark on but, fear not - we have some top tips to give you a head start and make the process as smooth as possible.
Swat up
The Government recently published a 'How to Sell Your Home Guide' and we suggest giving this a read. It covers the process from start to end and outlines the importance of keeping the process transparent. Lay out your needs and expectations and pick an agent you feel comfortable with and that you can trust to maximise the marketability of your most prized asset.
Spruce up your home
When it comes to buying houses, buyers buy with their eyes and their hearts and they get a feel the minute they park outside the property, so it is crucial to take full advantage of the chance to impress your viewers from the onset.
We recommend paying as much attention to the exterior as you would the interior - add some lovely plant pots to frame either side of your door, cut the grass and weed any areas that may have been neglected. You want your property to ooze 'curb appeal' so it really is worth spending a little time grooming your garden.
When it comes to the interior there are so many simple ways to maximise the potential of your home. Clear away the clutter, eliminate anything that eats into space or obstructs the light. Light is key and light is what gives the feeling of space. A properly lit hallway, lounge and kitchen really gives a positive impact the minute you walk in.
If viewers are coming in an evening, make sure all your bulbs are working, the lamps are on and the scene is set; we would even go as far as to buy a fresh bunch of flowers to display somewhere in the dining, kitchen or hallway areas. You are selling a lifestyle to someone, so you want to give them the feel of what it's like to live in your home.
If your home is a little tired, you may want to consider refreshing a couple of things. Don't be tempted to spend lots of cash until you've had your local agent out to value it. They will give you an honest opinion of whether it's likely to add value. However refreshing paintwork, changing your lamp shades and buying some little finishing touches such as candles, cushions and throws to accessorise are a cost-effective way to spruce things up without breaking the bank.
Instruct an Estate Agent
When it comes to picking an estate agent make sure you are selective in your choice. The estate agent is going to be your sounding block, your 'go to' point of contact throughout the whole transaction - they will be ensuring that you can realise your full market potential by way of offers. Therefore, it's important that they are enthusiastic, approachable and that you quickly establish a good rapport with them. How they make you feel is more than likely how they are going to make your potential buyers feel. So be selective, get a couple of local agents out and go with who you feel can offer you the best marketing strategy, based on other properties they have sold in the area.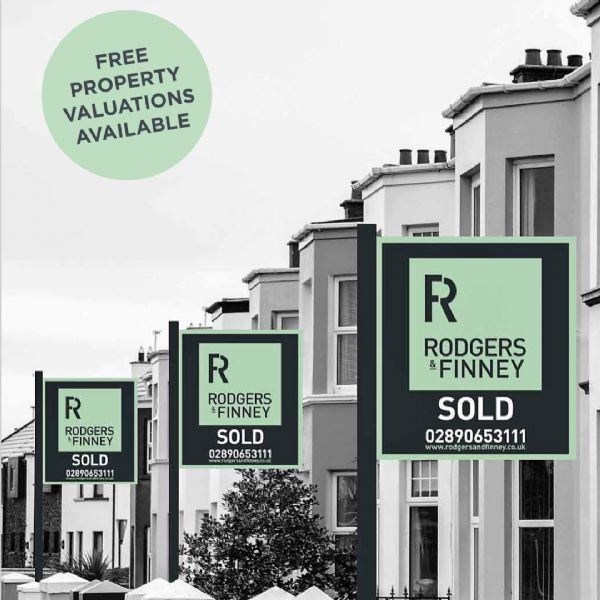 Price
Setting an asking price is obviously the key to the sale of your home. You need to make sure that the agent has given you enough 'comparables' of similar properties sold in your area and it does no harm to do your own research too.
The price is the first thing that any potential buyer will see and it's then the deciding factor on whether or not they wish to view. Is it within their budget? Is it priced higher than other similar properties?
The price needs to be competitive in order to ensure you get maximum exposure and viewers through the front door. Don't be fooled into putting your house on for more than it's worth as it will only hinder the sale and take away any potential buyers. It's better to go on at a realistic price that not only generates interest, but in turn can create a bidding war and ultimately you will end up with offers over the asking price.
If the agent has carried out a fair and reasonable analysis of the current market, then you're giving yourself a good chance of early interest. The last thing you want to do is over-value the property for three months before eventually lowering the price. Make sure both you and your agent are "singing off the same hymn sheet" in order to achieve a competitive price.
Offers
Now that you have your home listed, you're ready for the offers to start flooding in. However, you need to be patient as this can be a waiting game. Potential buyers who you thought loved your house, are viewing many other properties too, so many won't consider making offers until they have exhausted all their options. However, that's not to say that you won't get an offer early on, as some viewers can make an offer within days or even at the property itself!
The trick is that once you have received your first offer, don't rush into accepting unless it's an offer too good to turn down of course. If the offer is not where it needs to be and it is early days, give the property a good run of viewers to get a feel of the overall initial feedback. If its positive then the chances are that other offers will start to come in, and ultimately it will become a bidding process where you need to evaluate those making the offer.
For example, who is in the best position? Are they "chain free"? Do they have a house still to sell? Is it cash? Our advice would be to consider all options, and if you've not yet found something yourself, bear in mind that you need a buyer who is flexible with regard to completion dates, and who is not in a rush to get in.
Your buyer needs to work with you and remember you are not going to make yourself homeless for anybody! Getting an offer does not mean you have to accept it, so if you're not in a rush, don't worry - you can take your time when it comes to accepting an offer. However just be sure to be up front and honest so that you whoever is making an offer doesn't get impatient and remove their offer all together.
EPC
Before you can market, your property the first thing you need to do is get an Energy Performance Certificate. This informs the buyers how energy efficient your property is and gives them an idea of the costs involved in terms of utilities for central heating and electricity. This is something your estate agent can arrange for you at a small extra cost, but if you already have one then all you need to do is supply your agent with your certificate.
Conveyancing
Make sure you have all your paperwork in order and have a solicitor in mind that you know you can trust and is generally "on the ball" when it comes to dealing with contracts. A solicitor who is prepared and comes back to you quickly is always a good sign.
Ultimately once your home is "sale agreed", it is the solicitors who will be doing the work; requesting deeds, property certificates and making sure that timelines are met. It is therefore key that you have a good relationship with them, and you trust them to get the job done efficiently.
It's worth getting a number of quotes as solicitors fees may vary so consider shopping around to make this as cost effective as possible for you, but also that the service which they offer is competent and professional.
Once you have "sale agreed" on your property and the ball is well and truly rolling, you may come up against queries and obstacles, but do not be disheartened - this is unfortunately all part of the process! The usual timeframe from sale agreed until completion can range from anything between 8-16 weeks, so be patient and don't worry - it will get there in the end!
Exchange and completion
Once all the queries have been met and the contracts are ready to be signed and exchanged, things become official. Your buyer pays their deposit and funds are arranged to be transferred, ready for completion. This is the moment you have all been working towards and it becomes legally binding.
All of that hard work and effort pays off and you can now frantically start packing and get the show on the road. You're moving to a new house…Hooray!!
---
IF YOU WOULD LIKE A FREE PROPERTY VALUATION GET STARTED BY CALLING US ON 02890653111.