Sumptuously cosy Autumn Inspo
24th October 2019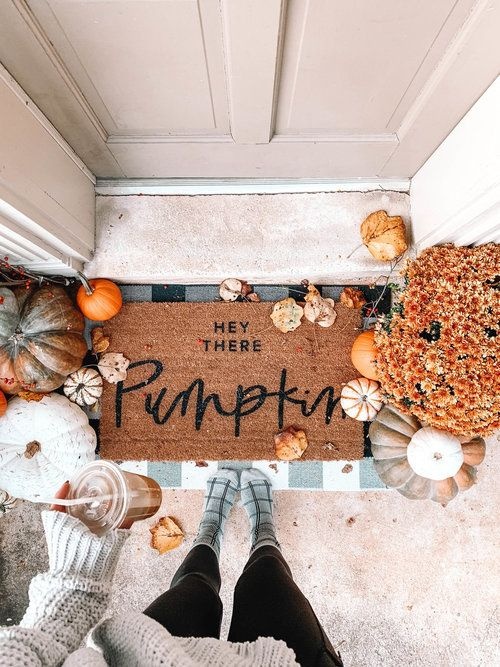 Autumn interior décor ideas
Colder weather, here we come! Invite the outdoors in and create an Autumnal oasis of your dreams and make your home look and feel as cosy as possible. It's time to look at some autumn/winter trends... We've compiled our favourites.
Include Autumnal Colours around your home
key colours include; brown, grey, burgundy, berry and burnt orange whereas key prints include; check, fairisle, tartan and animal inspired prints. These can easily be added to existing décor for a pop of autumn colour. Use wicker pieces to add textures and accent with burnt-orange accessories.
R&F Picks:
Pumpkin it up!
Pumpkins don't have to be orange, use white pumpkins as a sophisticated centrepiece, they're chic, they're easy to source. Place pumpkins in unexpected places - every area of your home deserves a chance to get in on the fall action!
R&F Picks:
On a budget? No problem: You can always gather some leaves, pine cones, or branches from a tree, then put them on display in a glass vase. A bowl of apples is also an easy way to add colour and life to any space.
R&F Picks:
Go Green With Wallpaper
Incorporate natural elements and bring the outdoors in with an earthy wallpaper. This forest-green print freshens up a cute kitchen corner, bathroom or hallway.
R&F Picks:
Cosy Up Your Dining Room Table
The simple addition of blankets, pillows, and a cushioned bench will make everyone want to gather round the dinner table long after the food is gone. Give charming chairs an even homier feel by popping on some soft furnishings.
R&F Picks:
Create Chalkboard Artwork
Compose a creative piece for your hallway or a bare wall by adding an inspiring message on any old board. If you don't have lying around at home, you can transform any old frame into a canvas in just seconds with chalkboard spray paint.
Use a Pumpkin as a Centrepiece Vase
Yes, you can use real pumpkins as vases—just make sure you get all of the seeds out!
You can buy ready-made displays from Floralicious – Use the code 'R&FSpice' for 20% off! Order here
Deck the Door
An Autumnal wreath made of wood slices and twigs turns your front door into a beautiful fall entrance.
R&F Picks
Warm a Room
A roaring fire takes centre stage in the living room of any home. Invest in an electric fire to add atmosphere and warmth to your home.
R&F Picks
Happy shopping!