Responsibilities as a tenant
21st February 2018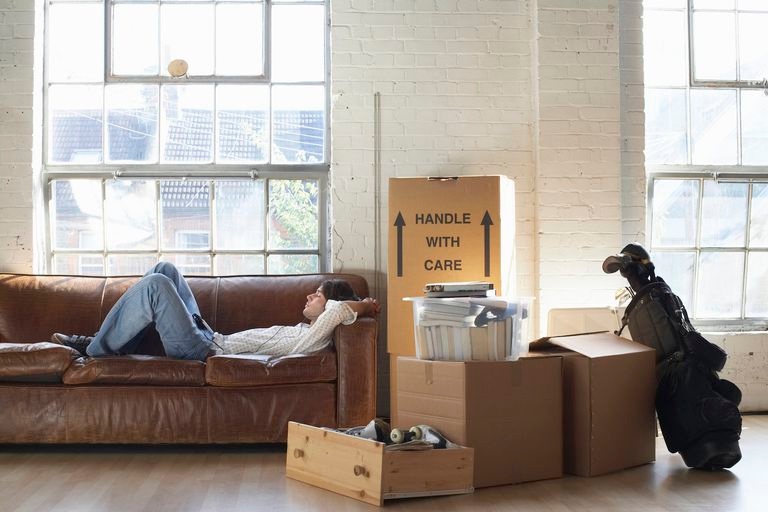 When renting a property, sometimes it can be confusing when it comes to determining what is the responsibility of the tenant and what should be taken care of by the landlord.
Most responsibilities will be outlined in the contract that you both sign before the start of the tenancy, therefore, if any problems arise, this is where you will find out who is responsible. Here are some of the most common things you will be responsible for as a tenant.
Use appliances correctly
It is normal for your landlord to provide white goods, sometimes they will also provide things like small kitchen appliances and a television.
Although you are paying to live in the property, the fixtures, fittings and removable appliances don't belong to you and should be used correctly, so as not to damage or break them.
As a tenant you are responsible for doing things like defrosting the freezer, draining the washing machine and cleaning the oven, so they work as best as they can. If you neglect to use or care for appliances correctly, the responsibility to fix or replace them may fall on you.
Use extractor fans
If there is an extractor fan installed in your bathroom, use it. If there isn't an extractor fan, be sure to open the window when you use the shower or bath to let steam escape from the room.
Mould and condesation is likely to build up if you don't ventilate the bath or shower room properly, which can quickly become a problem.
Report problems to your landlord or agent
If there is a problem with your rented property during the term of your tenancy, it is your responsibility to report it to your landlord or agent.
You shouldn't ignore problems, like leaks or peeling paintwork, as they will get worse over time. If you cause damage to the property, it's important to be honest with your landlord or agent about what has happened and notify them immediately.
You also need to notify your landlord or agent if you carry out any repair work to make sure that they agree with the work taking place. This also applies if you are going to take on any cosmetic work. Remember, it's not your property and it may not be to your landlord's taste.
Replace smoke alarm batteries
While it is the responsibility of your landlord to provide smoke alarms and carbon monoxide detectors in your rented property where applicable, it is your responsibility as the tenant to make sure they are working and to replace batteries when needed.
If there are lightbulbs that were working at the beginning of the tenancy that aren't working at the end, you are responsible for replacing these at your own expense.
Get your own TV licence
Each tenant needs their own TV Licence to watch or record live TV programmes on any channel or device, or to download or watch TV. You can buy a TV licence online for the first time or renew an existing one on the TV licensing website using your credit or debit card. Alternatively you can set up a direct debit which allows you to pay for your licence monthly, quarterly or annually.
Consider contents insurance
Tenant insurance is a type of contents insurance that covers your belongings while you are renting. Your stuff will be insured if it is stolen or damaged by fire or flooding.
Each insurer is different in terms of what they include as standard in a tenant insurance policy. Typically, cover is provided for these types of items:
TVs, laptops and other electronics
Soft furnishings
Furniture
Bike
Jewellery
Sports
equipment
Books and DVDs
Things that your landlord is responsible for:
Putting your deposit in a protection scheme
Providing appliances that work correctly
Ensuring the building is safe
Having buildings insurance
Providing smoke and carbon monoxide alarms
Carrying out necessary repair work
Arranging an annual gas safety check
---
If you have any questions regarding your current tenancy contact us or call us on 02890653111.