Price of Northern Ireland houses to rise 4% by 2022
17th July 2018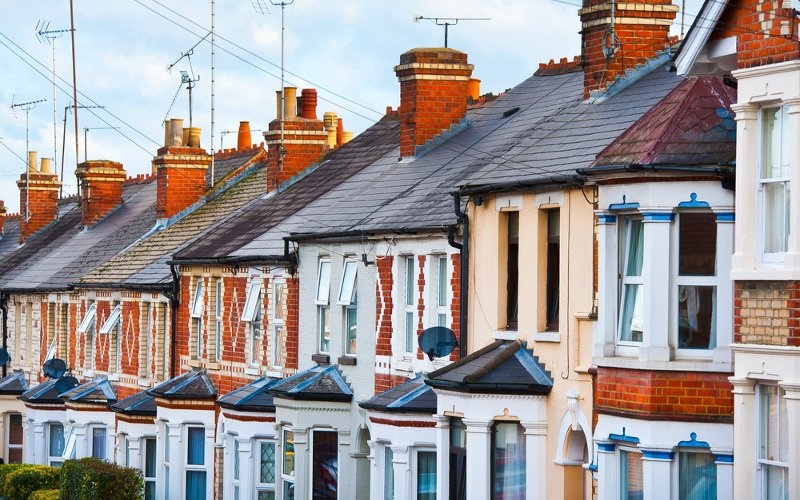 Northern Ireland has been predicted to see a strong growth in house prices over the next four years.
According to PwC's latest UK Economic Outlook (UKEO), the region is forecast to experience a boost of around 4%, with average house prices, currently around £128,000, reaching £154,000 by 2022.
The Belfast Telegraph has been taking a look at what's currently on the market in the region of £128,000.
In Belfast, a two-bedroom new-build apartment on the Upper Newtownards Road with gas heating can be snapped up for a price between £125,000 and £129,950, with floor space ranging from 741sq ft to 892sq ft.
Offers over £125,000 are required for a one-bedroom apartment at Bell Towers South in Belfast, which would require a monthly mortgage payment of £354.
A 547sq ft one-bedroom ground floor flat on sale at Crescent Gardens in Belfast's Queens Quarter with gas heating, access to a communal roof garden and the "additional benefit of bike storage" is on the market with offers expected to be over £125,000.
A two-bedroom terrace house at Windsor Drive, off Belfast's Lisburn Road, within walking distance of the city centre, Queen's University and the City Hospital was on the market recently for £119,500.
Moving out of the city, a 572sq ft new-build apartment at Church View in Holywood could set the buyer back £127,500 for a one-bedroom, second-floor flat with gas heating.
In Dundonald, a two-bedroom, first-floor apartment with gas heating is on the market at Bailey Manor for £125,000.
By comparison, new two-bedroom turnkey apartments are on sale at Old Belfast Road in Larne from £89,950 for accommodation of 705sq ft.
Estate agent Jennifer Campbell, partner and director, of Hunter Campbell, said: "Our new semis range from £125,000-£130,000 in Larne but in Carrickfergus and Ballyclare, a standard three-bedroom semi would be £135-£145,000.
"With regard to re-sales, an older semi three-bedroom in Larne, you can purchase for £100,000 but in Carrickfergus, it will be £115-120,000 and Ballyclare, £125-£130,000.
"The market is very up and down at the moment. In short, depending where it is, you can get a nice semi for your asking price."
Meanwhile, £128,000 will buy a three-bedroom, two-bathroom detached house at The Birches in Portadown. The asking price for this new home off Clonmakate Road is £127,999, a 1,048sq ft property with gas heating.
In Draperstown, buyers could purchase a new three-bedroom detached home with two bathrooms, extending to 1127sq ft, for £127,500.
New three-bedroom semis at Curly Hill in Strabane with one bathroom are on sale at £127,500 for 1,075sq ft.
PwC said the local market is proving "more resilient" than the rest of the UK, with the UKEO predicting some "softening" of national property price growth to around 3.4% by 2022.
The predicted increase in Northern Ireland was seventh highest of the UK regions, with PwC forecasting the region will rise to third next year and top the list by 2022, although prices are still expected to be more than a quarter lower than the 2007 pre-recession average.
Meanwhile, a new £3.25m development of 24 homes in Portrush has sold in record time with 16 houses selling in as many days.
James Hagan, founder and chair of Ballyclare-based Hagan Homes, said: "The showhome opening at The Rocks, Portrush, was Hagan Homes' most successful ever with approximately 400 people visiting that afternoon.
"We have seen unprecedented levels of interest in the properties with all 16 homes from the first phase now sold. Hagan Homes purchased the site in October 2017 and started the 24 four and five-bedroom homes in December 2017.
"The first phase of homes will be completed by September 2018, while phase two with the remaining eight homes will be announced shortly. The overall development is scheduled to be handed over by December 2018.
"The demand for superior homes in Northern Ireland, which offer value for money, remains extremely high.
"Hagan Homes build affordable, quality, stylish homes and we are renowned for our attention to detail."
PwC Northern Ireland chairman and UK head of regions Paul Terrington said: "The Northern Ireland property market continues to perform better than expected, with a positive balance between earnings and house prices. However, prices still remain well below the peak level in 2007, and this gap is unlikely to close in the near future.
"However long-term forecasts can be impacted by a range of factors and there are noteworthy issues, not least the region's low levels of economic growth.
"We're still languishing at the bottom of the UK regional growth league and, with the absence of a devolved administration and Brexit, we should all be concerned."
Source: Belfast Telegraph