Northern Ireland house prices drop by 1% but market remains 'buoyant'
16th August 2018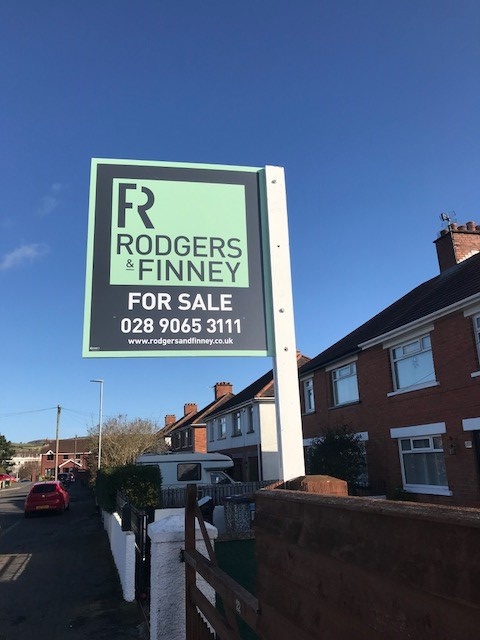 Figures from a residential house price survey show that the average cost of a home here decreased in the second quarter of 2018 to £132,795, but estate agencies and a Northern Ireland economist say the sector is buoyant.
Statistics from the House Price Index report, compiled by Land and Property Services and the Northern Ireland Statistics and Research Agency (NISRA), showed a 1% difference between house prices over the first and second quarters of 2018, putting the standardised price of a house here during that period at £132,795.
And despite an overall quarterly decline, three of 11 district council areas here showed an increase over the quarter. They were Causeway Coast and Glens, Derry City and Strabane and Fermanagh and Omagh.
Prices in the property market over the year were a more positive story. Between the second quarter of 2017 and the second quarter of 2018 the house price index has risen by 4.4%. - 19.7% higher than what it was in the first quarter of 2015.
Richard Ramsey, chief economist at Ulster Bank, said the annual figures provide a much more accurate reading of the state of the industry.
"Indeed, the Q1 2018 figure initially revealed a 0.3% quarter/quarter rise in the standardised residential property price.
"This has subsequently been revised up to a quarterly gain of +3.1%. In light of the above, it is more insightful to look at the underlying trend and year-on-year comparisons. These suggest that Northern Ireland's residential property market remains relatively buoyant," he said.
Estate agent Simon Brien agreed: "We would see the yearly average of 4% being more accurate. Over the past few months we've been very busy, even over summer, which is traditionally quieter. We are seeing strong demand, house sales averaging four weeks and bidding on properties as well as a good sustainable level of growth despite interest rates going up."
Roger Beaumont of McGeown estate agency believes "regional variation" will have averaged the standardised price at a loss but that it is not representative of the broader market.
"What we are seeing in south, west and greater Belfast particularly is the total opposite to that. Prices are increasing, as is demand," he added.
He said the growth that his firm is witnessing makes it more difficult for those yet to get on the property ladder: "We're finding more newly qualified professionals renting rather than buying because they want to stay within driving distance of work, and can't afford to get on to the ladder."
Mr Ramsey said Northern Ireland's residential property prices have rebounded by 36% since their low five-and-a-half years ago, equating to a gain of £35,500 on the standardised house price and last year residential property transactions hit a 10-year high at 24,500 houses, which is 60% of the sales volumes during the 2006 property sale peak.
The standard house price today will buy a range of properties in the province, including a new turnkey three-bed semi-detached property in Lurgan, a three-bed semi-detached house with garage in Londonderry and a one-bed apartment in Belfast's Titanic Quarter.
The average cost of a house in Northern Ireland over the second quarter of 2018.
Source: Belfast Telegraph
---
TO FIND OUT HOW MUCH YOUR PROPERTY IS WORTH CONTACT RODGERS & FINNEY ON 02890653111.