How to furnish your buy-to-let property
8th May 2018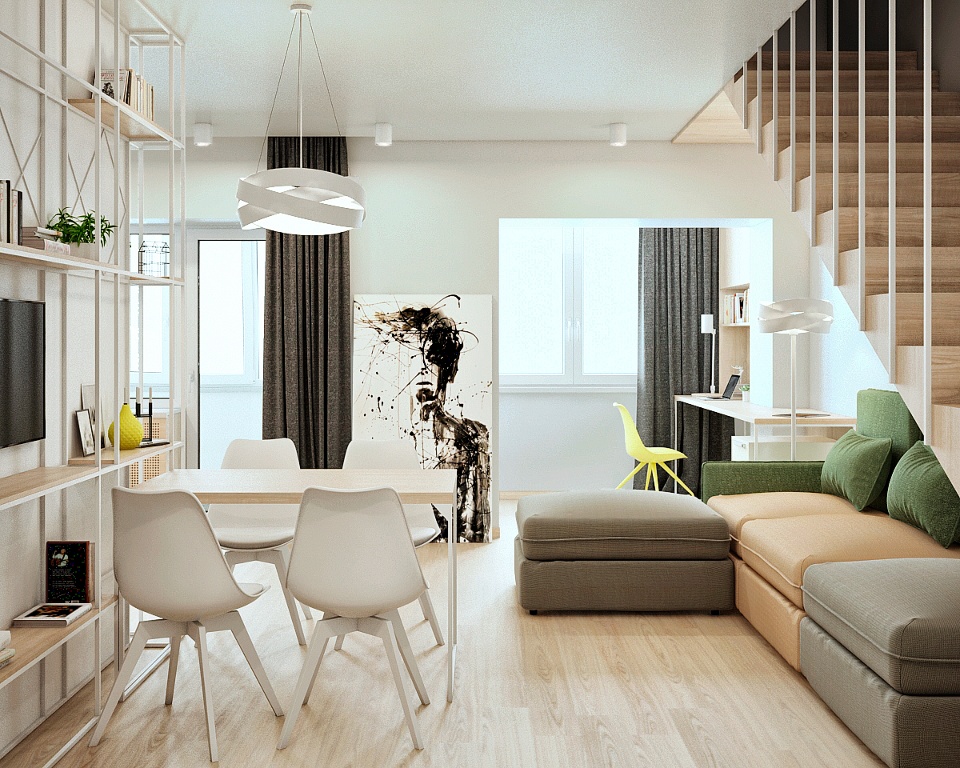 If you're a landlord thinking about the best ways to furnish your buy-to-let property, think very carefully about what you need and if it's really necessary to provide any furniture at all.
Furniture needs to be fire resistant
As a landlord you are required to provide fire resistant furniture that ensures you're complying with landlord regulations. It's a legal requirement that all soft and upholstered furnishings in rental homes, including mattresses and sofas, are fire-resistant so make sure they have a fire-safety label attached. If not, you need to contact the manufacturer to double check if it meets the requirements.
Most modern-day items of furniture have passed the relevant safety tests. However, you might need to double-check if you're buying second-hand furniture.
Don't Over Spend
You don't need to spend a fortune furnishing a property. As tempting as it may be to buy the cheapest furniture you can from Ikea, you may end up having to replace it after one or two tenancies. Make sure everything you buy is hard-wearing, easy to clean, if you spend a bit more on better quality items, they'll be longer lasting, probably more durable. While a leather sofa may set you back more than a material one, it is likely to last much longer.
If you wish to attract higher paying tenants, it's advisable to provide them with furniture that is contemporary yet practical, however, this depends who you are renting the property to and what the tenant's expectations are.
Blinds instead of curtains will make rooms look more spacious, but curtains are actually easier to clean when your tenants move on.
Try to avoid including electrical appliances such as lamps, toasters and microwaves as you will be responsible for keeping them in good repair and you could be held liable if they are faulty. While most tenants expect landlords to provide 'white goods', such as an oven, hob, fridge and a washing machine, they are usually happy to provide their own portable appliances, saving you money and hassle.
Know Your Tenant
Tenants will usually expect the furniture to be reflective of the rental price. Speak to your letting agent about the type of tenant your property is likely to attract and get their opinion on what items, if any, you need to buy. If you're furnishing a student property, go for something cheap but durable that you or your tenants can replace at a low cost.
Students probably won't have their own furniture, so it is likely that you will have to supply everything from beds, tables, wardrobes and a sofa. Professionals couples and families may have some of their own furniture that they want to use in the property, so you need to be flexible with putting in and removing items of furniture that they may or may not already have. If you're renting to professionals, you might want to invest in better-quality furniture.
If you're unsure what your market is, you could always leave your property unfurnished but make it clear in your advertising that you're prepared to provide some items on request.
Holiday Lets and Airbnb
If you're renting out your property on a short-term basis, either by the night or month, you will not only need to fully furnish the property, but also provide things like crockery, cutlery and electrical appliances – including things like hairdryers, toaster, kettle and iron.
If you're thinking of redecorating too, take a look at our landlord tips for renovating a rental property.
---
Call 028 9065 3111 for further information about our letting and property management services or to find out how much your rental property is worth.