HAGAN HOMES BEGINS CONSTRUCTION OF 28 HOMES IN £3.5M DEVELOPMENT IN EAST BELFAST
19th April 2018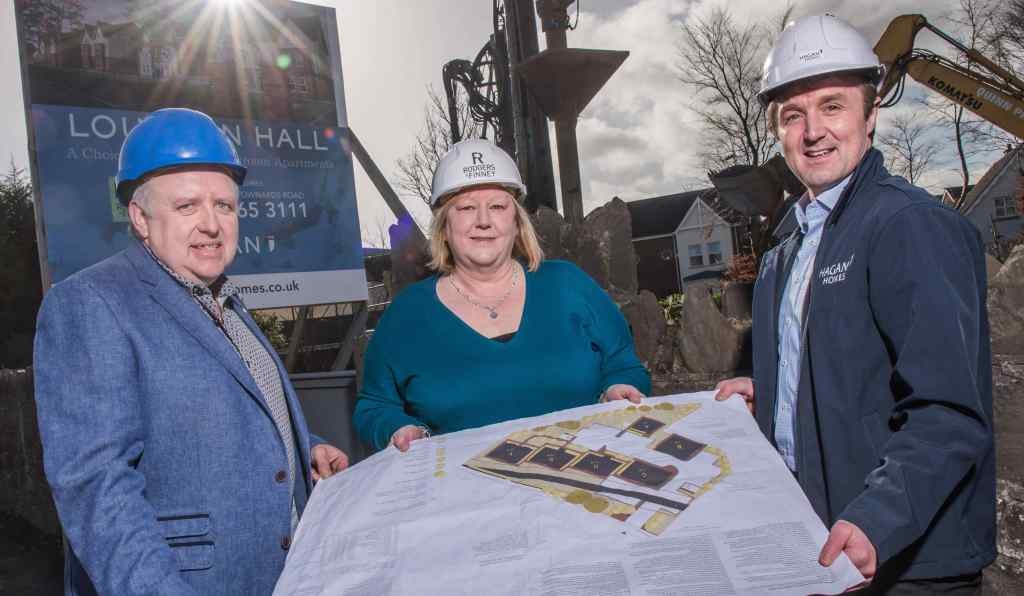 Hagan Homes, one of Northern Ireland's largest homebuilders, is to build 28 new homes in Dundonald, East Belfast (Comber Road, BT16 2FN) in a £3.5 million development.
Construction of the 28 two-bedroom apartments on the 0.4-acre 'Loughan Hall' site has just started and will be completed by Spring 2019. Approximately 50 construction jobs will be created. Phase 1 of the development is scheduled for completion late 2018, with prices starting from £125,000.
Jamesy Hagan, Managing Director of Ballyclare-based Hagan Homes, comments: "We are thrilled to announce our plans for the new Loughan Hall development just off the Comber Road in Dundonald. The demand for superior homes in Northern Ireland, which offer value for money, is high. Loughan Hall offers residents the opportunity to live in modern, new build two bedroom apartments in one of the most desirable residential areas of East Belfast."
Mr Hagan continues: "Hagan Homes build affordable, quality, stylish homes and achieve this by appointing award-winning architects, interior designers and craftspeople. No detail has been overlooked in our quest to ensure that these turnkey homes lend themselves to practicality, easy maintenance and modern living. All of the homes enjoy tastefully designed exteriors, top-class internal fixtures and fittings, and a fully fitted kitchen and bathroom suite.
"It goes without saying that Loughan Hall allows homeowners to get the best of both worlds: an immaculate apartment surrounded by an abundance of outdoor spaces and breathtaking scenery, whilst having every amenity you could possibly need just minutes from your front door."
The main contractor for the Loughan Hall project is Eden Contractors Ltd. For further information on Loughan Hall, Comber Road, Dundonald, please contact Rodgers & Finney on 028 90 653111.
Source: Love Belfast