Advantages of Living in an Apartment
12th December 2017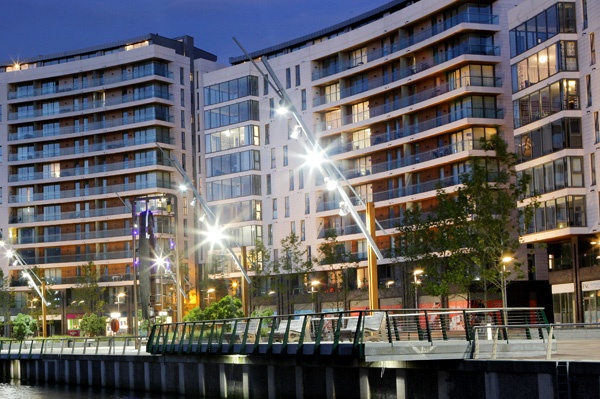 Advantages of Living in an Apartment
An apartment is a great accommodation option, whether you have just started a graduate job, moved to a big city, or just want to downsize your property. When making the decision of whether to live in an apartment or house it's important to take into consideration all the pros and cons.
It may be that your lifestyle and situation point clearly to the best option in terms of a house or apartment – if you have children or pets, a house tends to be better, but if you are a student then an apartment would be better.
If you are still trying to work out which option is best consider these advantages of living in an apartment:
Location
If you don't have a car then the location of your property could be crucial. If you are starting a new job or need to be in the city centre, then an apartment is likely to suit you better than a house.
Living in an apartment can be very beneficial if you want to walk to work, and is great if you want to experience a city's nightlife just a short way from your home.
Amenities
Many people would love to have a home with a swimming pool and gym but the reality is most wouldn't be able to afford it. The great thing about an apartment complex, especially a big one, is that they often come with all these things.
Owners of large apartment complexes will often reinvest some of their rent money into creating these luxury amenities, in order to retain existing clients and attract new ones.
Security
It is important to feel secure in your home. One big advantage of living in a flat or apartment is the availability of several layers of added security, especially in a gated complex.
There is a usually a code to get into the building, CCTV cameras around the entrance, andsome apartment buildings have security guards. Most houses just have an alarm and a lock on the front door.
Costs
There are usually less costs involved when living in an apartment. You don't have to worry about the structure of the building, as the owner of the complex is responsible for that, and many other repairs are usually not up to you to pay for, especially if you are renting. You will have cheaper living costs, such as gas, and electricity.